Keep up to date with Focus Wales line up at website link below.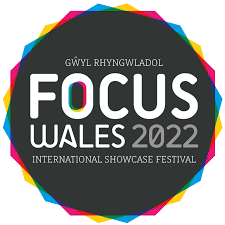 With 300+ live performances, the festival showcases the very best new talent emerging from the nation alongside established names and a selection of exciting international acts.
First headliners for FOCUS Wales 2022 announced
Some of the first acts announced include…Following the release of their critically acclaimed 4th album Bright Magic, we are so excited to be announcing that PUBLIC SERVICE BROADCASTING will be performing their most ambitious live set to date, headlining Llwyn Isaf, the new outdoor big top on Thursday 5th May.Having reached the top spot in almost every Album of The Year list in 2021, winning BBC Introducing Artist of The Year, and now a 2022 Brit Awards nominee, SELF ESTEEM make their debut in Wrexham on Friday 6th May.One of the most influential bands in modern UK music, ECHO & THE BUNNYMEN will headline the same stage on Saturday 7th May.Other headliners announced today include post-punk band GOAT GIRL, touring off the back of their critically acclaimed 2021 album On All Fours, award winning Welsh artist GWENNO, and the hotly tipped alt-rock group CRAWLERS. Also joining the line-up are the exciting 16 piece collective, BALIMAYA PROJECT fusing west African folkloric music and jazz in a unique, contemporary way.More artists announced today include:Pip Blom | Georgia Ruth | Henge | The Royston Club | Art School Girlfriend | Honeyglaze | Adwaith | The Besnard Lakes | Kizzy Crawford | Peaness | John Bramwell | Grove | Mace The Great | Teke::Teke | XL Life | Bandicoot | Super Duty Tough Work | Seazoo | Evrah Rose. To see the full list of 50 acts, visit www.focuswales.com + artists from Canada, Japan, India, Mexico, Sweden, and the Netherlands… plus 200 more acts still to be announced!