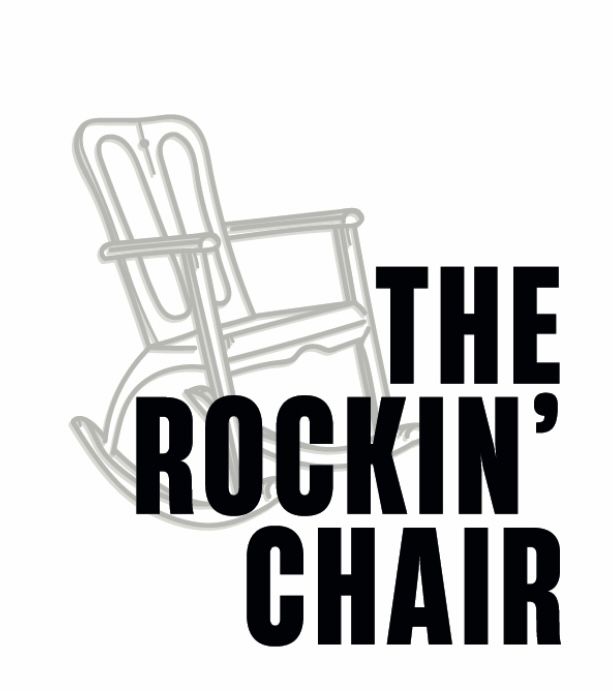 The Rockin Chair – Opening Night: The Royston Club + Support
Reopening as The Rockin Chair (previously named Central Station). The historic live music venue in Wrexham, North Wales. Originally opened in the year 2000, Central Station hosted sell out shows, booking a mixture of big name artists, up and coming artists and smaller artists that cater to a wide range of audiences as well as hosting a broad range of regular club nights.
Under our new name, the venue re opens to take its place at the heart of events in Wrexham. As one of the largest venues in the area. (Over 500 capacity). The Rockin Chair will be a music venue to be proud of. Hosting amazing sold out events for everyone to enjoy. Let's get Wrexham booming!.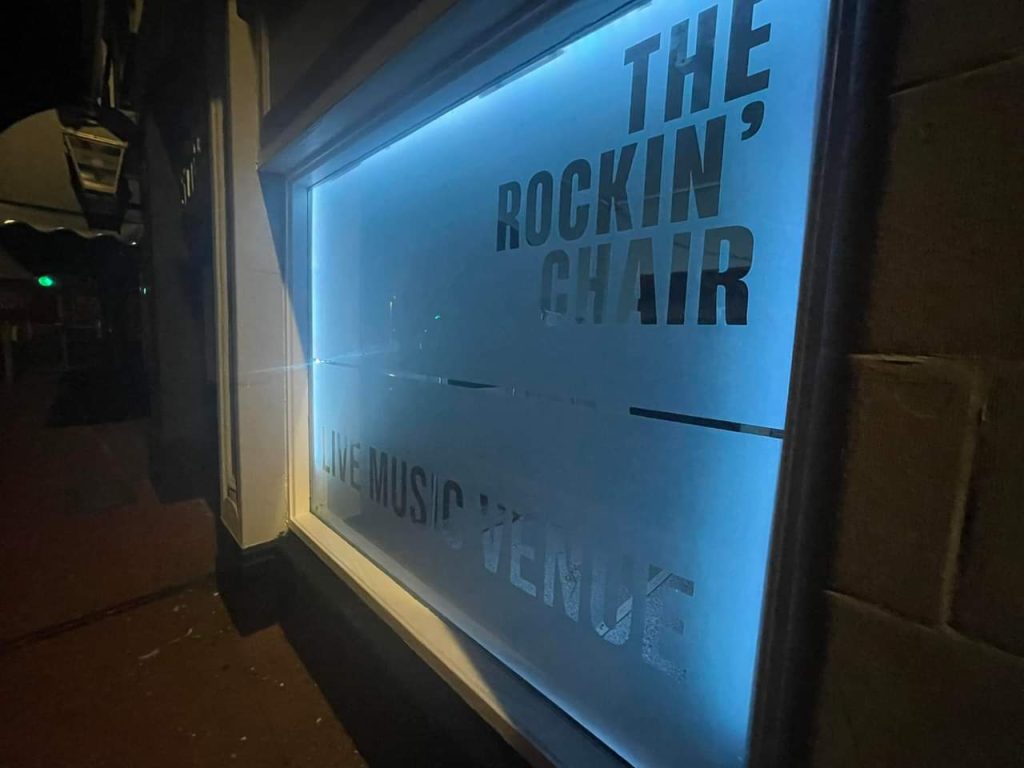 The Royston Club will headline the opening night at The Rockin Chair with support from Overpass & Jonny Ash – followed by our Nineteen Forever Indie Disco.
Date: Friday 12th August 2022
Venue: The Rockin Chair
Address: 17 Hill Street, Wrexham LL11 1SN
Doors: 7pm
Learn more about these amazing bands with their biographies below.
---
The Royston Club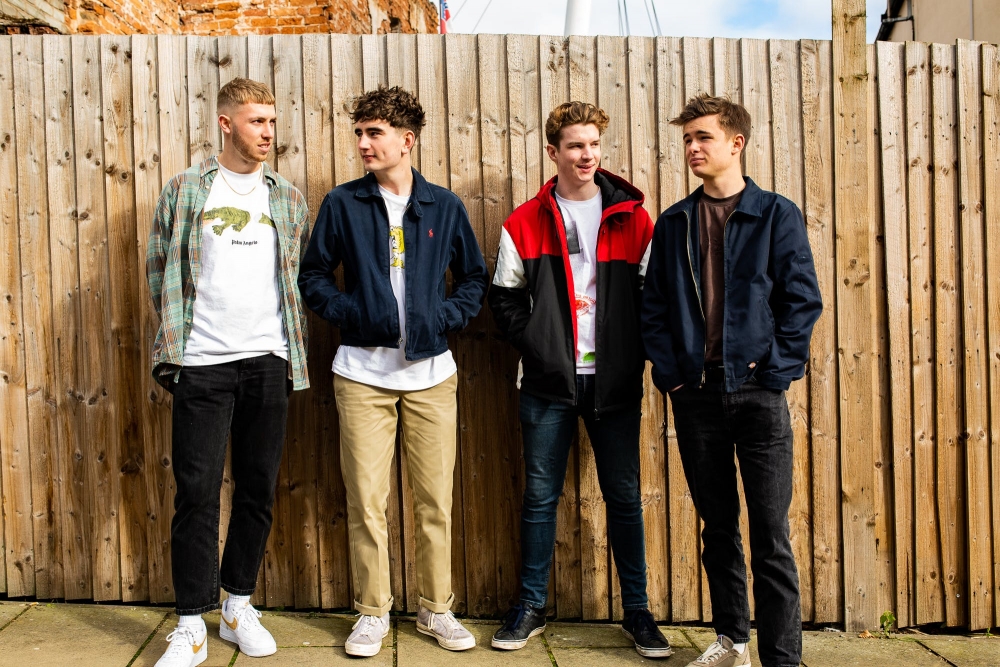 Learn more about The Royston Club using the social media icons below
You can also see all the upcoming tour dates using the button above.
---
The Royston Club Members
Tom Faithfull (Lead Vocals and Rhythm Guitar),
Ben Matthias (Lead Guitar and Songs)
Sam Jones (Drums)
Dave Tute (Bass)
The Royston Club are a four-piece indie band from Wrexham, consisting of Tom Faithfull (lead vocals and rhythm guitar), Ben Matthias (lead guitar and main song writer), Dave Tute (bass) and Sam Jones (drums). After becoming friends at secondary school, Tom, Ben and Dave started playing together in 2017 due to their shared passion for playing indie music, then added Sam on drums in 2019 to create The Royston Club.
They were only together a few weeks when they recorded and released their debut single 'Shawshank'. Singles 'Waster' and 'Kerosene' followed, and in late 2019 the band headed to the famous Parr Street Studios in Liverpool to record their debut EP 'This State I'm In'.The band went back to Parr Street Studios in August 2020 and teamed up with producer Alex Quinn (The Blinders, Spinn, SPQR), and recorded four new tracks.
The first single and second single 'Mrs Narcissistic' and 'Coasting' are out now, with mastering duties by Robin Schmidt (Blossoms, Sports Team, Vaccines). In the autumn of 2021 the band embarked on a debut headline tour, with twelve sold out dates across the UK.
---
Overpass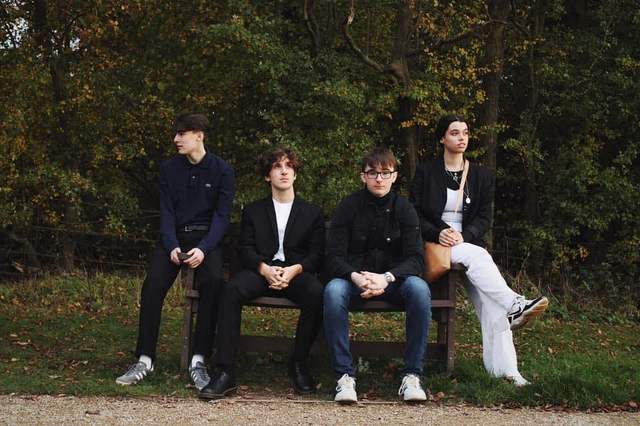 Learn more about Overpass using the social media icons below
Overpass Members
Max Newbold – Vocals/ Rhythm Guitar
Elliot Rawlings – Lead Guitar
India Armstrong – Bass Guitar
Joe Gallagher – Drums
Ascending Midlands indie outfit overpass began their journey in the midst of national restrictions, releasing their debut single 'One Night Lover' in Autumn 2020. They ended 2021 with four releases and a debut UK headline tour under their belt. Their strong melodies, crisp lead lines and youthful vocals have helped the band gain a presence on the active indie music scene.
Overpass have built their dedicated fanbase upon a steady stream of praised support slots, playing alongside bands such as The Wombats, The Fratellis and The Snuts. The band have garnered over 3M views across social media, making their singles highly anticipated releases. Tracks 'Stop the Clock' and 'Changes' have gained the band spots in Spotiy's 'Fresh Finds: Rock' and 'Hot New Bands' playlists, the latter receiving Radio X play.
So far, 2022 has brought a sold out 500 cap Birmingham headline show, and new single 'On Your Own'. After a busy summer of festival sets at the likes of Isle of Wight, Truck Festival and Y Not!, overpass will hit the road for their second ever headline tour in what promises to be a busy run of energetic shows.
---
Jonny Ash
Learn more about Jonny Ash using the social media icons below
Jonny Ash Members
Callum Gaughran – Vocals/Rhythm guitar
Peter Roberts – Lead guitar
Dan Gaughran – Bass
Mike Jones – Drums
Jonny Ash are an Indie rock band from Wrexham, North Wales. In 2019 Pete and Mike started playing together and songwriting due to their shared passion of rock n roll. After searching for the right members to fit the band, Cal and Dan joined early 2020 to complete the lineup of Jonny Ash.
As heard on BBC Radio 6, BBC Radio Wales, XSmanchester and Amazing radio. Jonny Ash are an indie rock quartet based in the North West and North Wales, comprised of brothers Callum and Dan Gaughran (frontman and bassist, respectively) lead guitarist Peter Roberts, and drummer Mike Jones.
Channelling inspiration from the likes of The Stone Roses, Thin Lizzy, The Beatles, Hendrix and Oasis to create reminiscent sounds of the 90s and 70s has lead to them amassing strong traction. Subsequently, this has lead to them supporting and working with the likes of The Sherlocks, Shaun Ryder and This Feeling.
OurSoundMusic companies 2021 hotlist includes Jonny Ash as a band with breakthrough potential, tipped to 'blow up'. This may be attributed to the rich and diverse musical inspirations, combining with a strong local following which shows no signs of slowing down.