By Dave Jennings – 2nd February 2023
Photography by Brent Jones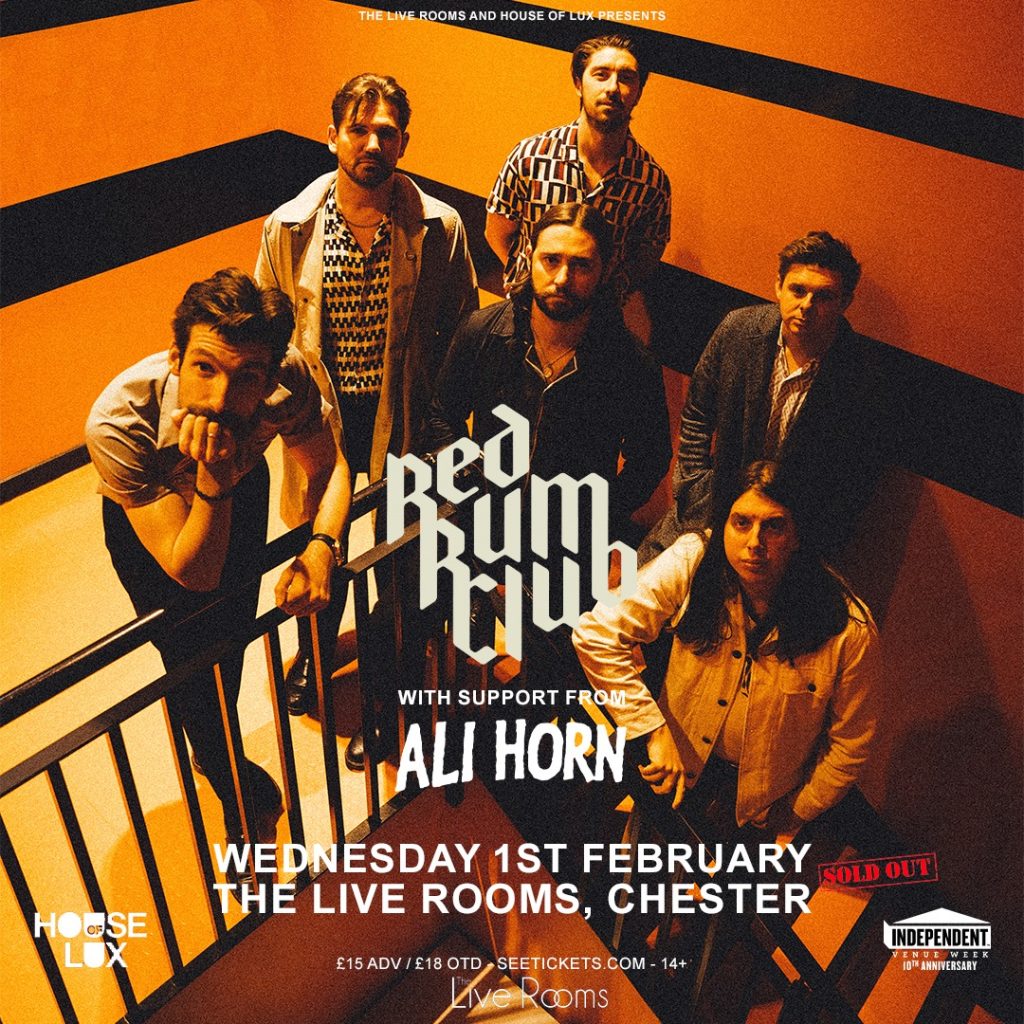 Red Rum Club – The Live Rooms, Chester – February 1st 2023
Independent Venue Week is up and running again around the country and Chester's The Live Rooms are certainly playing a full part with appearances from Henge and Adwaith to look forward to. Tonight, however, the room is packed wall to wall for the Liverpool six-piece whose star is very much in the ascendancy.
First up tonight, is Liverpool-based, psych singer-songwriter Ali Horn who delivered a crisp and powerful set of thought-provoking and moving songs. He certainly impressed the growing crowd with tracks from 2021 album Balcony Boys and a preview from his upcoming release Memories of a Parallel Life. Ali finished off with the song Liz Kershaw called "track of the year" in 2019, Dreamers.
Learn more about Ali Horn via the icons below
---
By the appointed hour of 9pm, the room was rammed with many having made the short journey from Liverpool to support their local troubadours.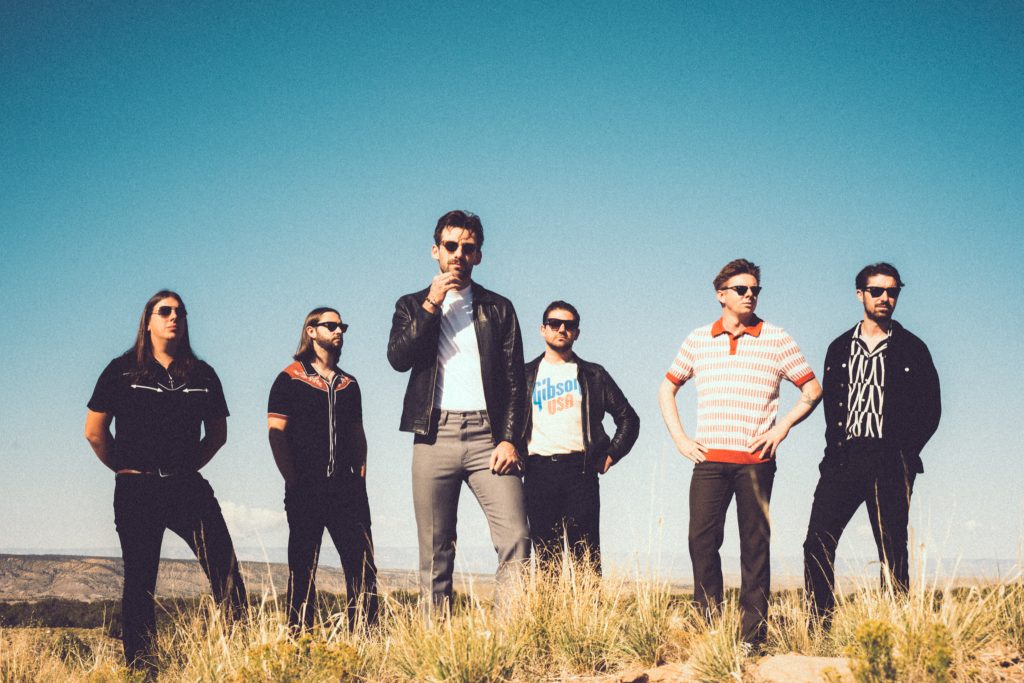 ---
The roof nearly came off this particular independent venue when Red Rum Club appeared on stage.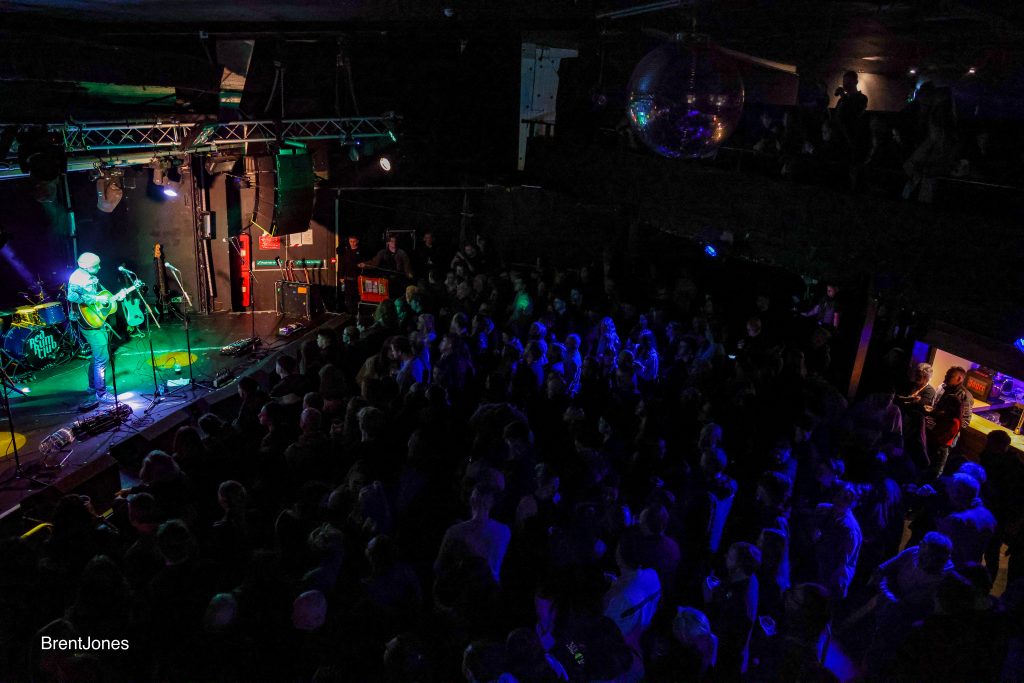 ---
Kicking off with an infectious three-card trick, one song from each of their three albums. It's not hard to see how this band are one of the hottest around. Holy Horses, from 2020s The Hollow of Humdrum, gets us underway and from the outset the trade mark shuffling, almost Latino, beat is irresistible, with a killer melody and the crowning glory of Joe "The Blow" Corby on trumpet. Red Rum Club set out their agenda. This is followed by Remedy (To Clean a dirty Soul) from 2019's debut Matador and the steamy soulful Nightcalling from most recent offering, How to Steal the World.
---
Infectious is the keyword here tonight. Their devoted audience are word-perfect on every song and belting out the choruses with gusto and there's a real Health and Safety risk of drowning in the atmosphere. It helps that there is a direct train line from Liverpool about 100 yards from the front door of the venue. Maybe their management could consider, in the style of the old Football Specials, putting on a train transport to every gig. This correspondent thinks it should be Government funded as these guys and their entourage are good for the body and good for the soul.
---
But also infectious is the Mersey-Mariachi-infused music. With trumpet riffs to burn, a groove that would get the Easter Island Statues shaking their tail feathers and soaring choruses that could have powered up the North-West during the 1970s blackouts, Red Rum Club are, quite simply, superb.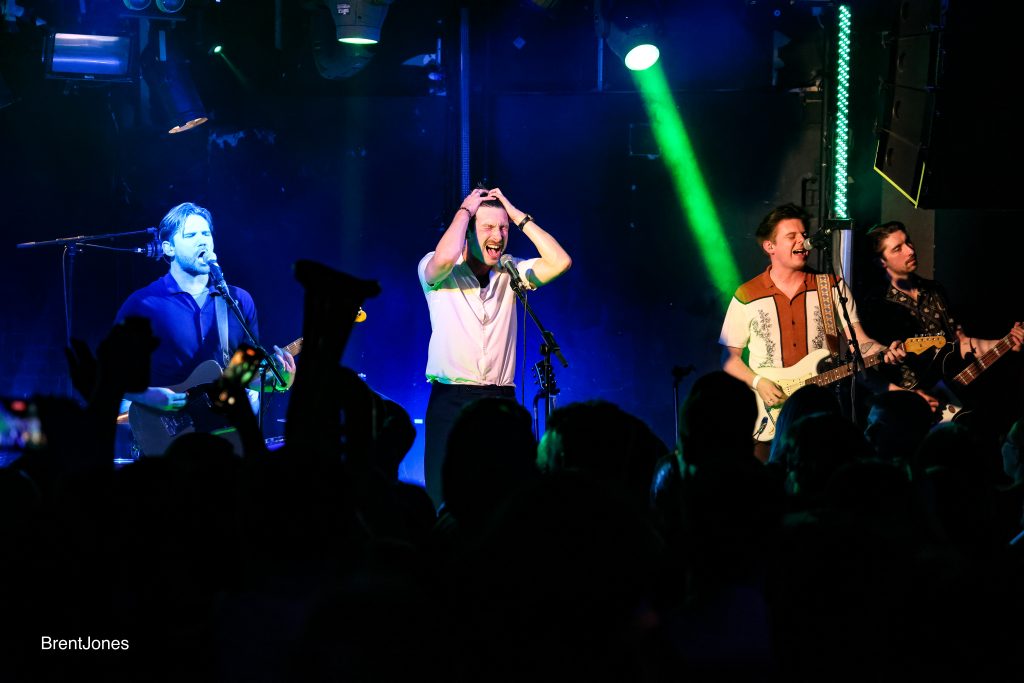 ---
Frontman Fran Doran is a livewire on stage and leads the crowd through what turns into a community singing event as the set nears its climax. In fact, the whole of the last half of the set could have been songs to finish on, such was the audience reaction to their fist-pumping irresistibility. We were treated to Kids Addicted, TV Said So, Matador, an Eleanor which damn near brought the house down and Honey which must have loosened the foundations at least.
---
They close with pure rock power-dazzle of Vanilla, so good you almost taste it, and what could soon be the People's Republic of Liverpool's entry for Eurovision 2023 (it would be a bigger cert than their namesake horse at Aintree), Would You Rather Be Lonely? A rousing sing-along which probably had passengers in the passing taxis and buses outside bellowing lustily, this track is a killer and was still reverberating as Red Rum Club began their journey to the dressing room.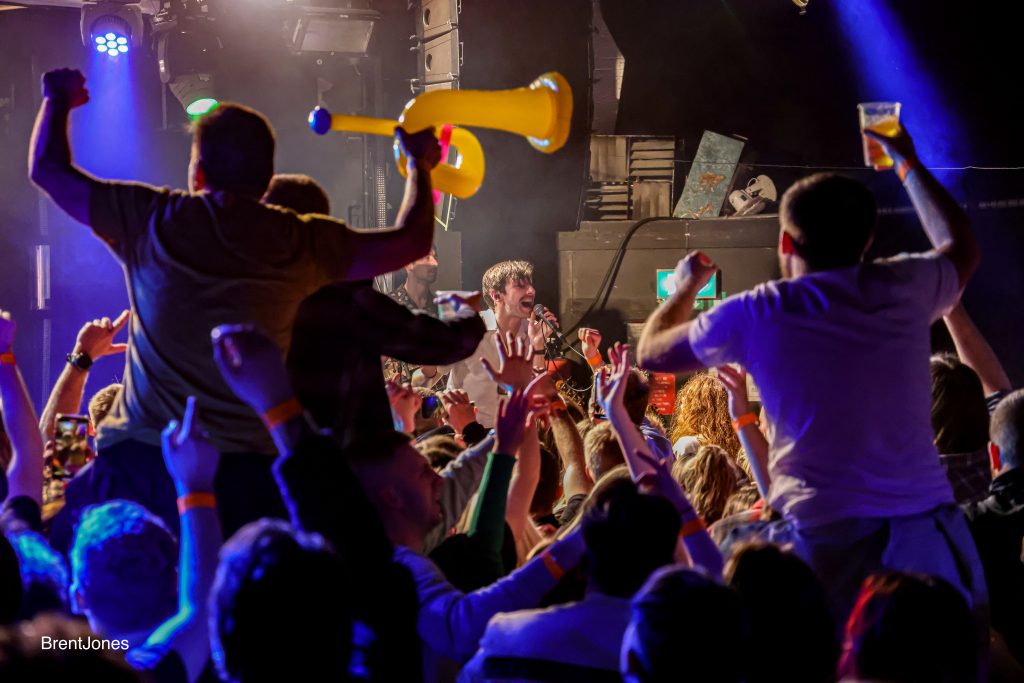 To close, the strong advice is to see this band as soon as you can. If they don't heal your Karma and soothe your soul, then go directly to Jail. Do not pass Go. Do not collect £200.
---
Learn more about Red Rum Club via the icons below
---
All words provided by Dave Jennings. Discover more from Dave at his profile here.
Photography credit: Brent Jones
Event hosted by The Live Rooms, House of lux, Wrexham Events Guide & Independent venue week.
---
This live review was commissioned by
Wrexham Events Guide in partnership with Louder Than War.