NOT TOO BAD x URBAN TRIBE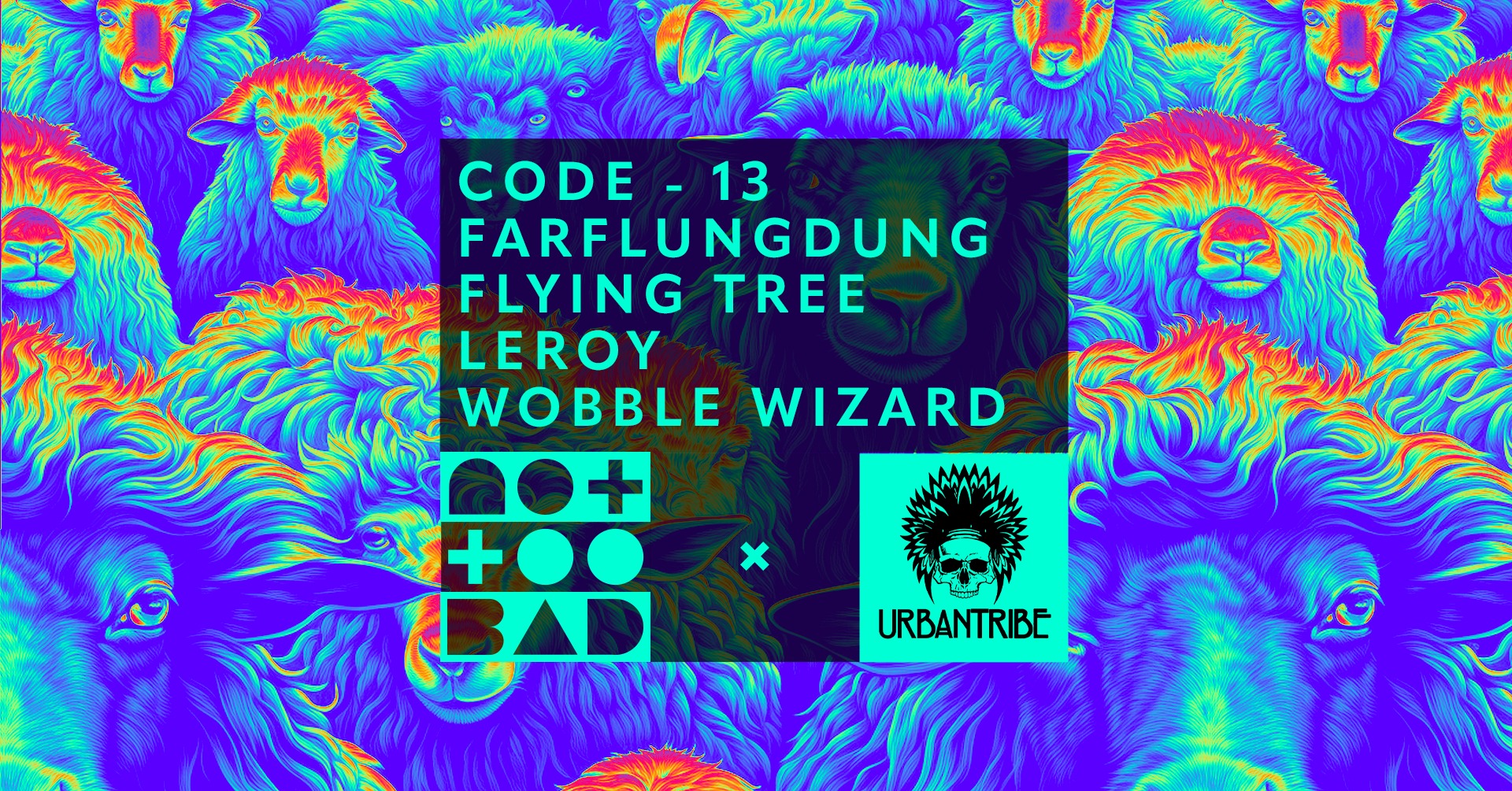 Prepare thyself for the imminent NOT TOO BAD launch soirée, wherein our illustrious cadré of DJs shall orchestrate auditory exploits akin to a troupe of interpretive dancing fireflies in a neon kaleidoscope. They shall traverse the urban soundscape with the deftness of a stilt-walking octopus navigating a labyrinth of Rubik's Cubes.
+++++++++++++++++++++
DUB / BASS / GLITCH HOP / BREAKS / GLOBAL GROOVES / JUNGLE / DRUM 'N BASS
+++++++++++++++++++++
Featuring the finely curated sonic menagerie of…
CODE – 13 —
FARFLUNGDUNG —
FLYING TREE —
LEROY —
WOBBLE WIZARD
+++++++++++++++++++++
Meanwhile, the artisans of URBAN TRIBE shall descend upon the venue like a confetti storm in a hurricane's embrace, creating avant-garde decor that defies the confines of ordinary perception, akin to a surrealist painting hanging on the walls of a quantum physics laboratory. Picture a setting where sophistication waltzes with irreverent whimsy, where the phrase NOT TOO BAD becomes a convoluted riddle wrapped in an enigma, masquerading as a conundrum.
-> https://www.facebook.com/UrbanTribeProductionsUK
+++++++++++++++++++++
Join us for an evening that redefines not just convention but also the very essence of spatial-temporal relations, for mediocrity is as welcome here as a penguin at a Martian tea party.
+++++++++++++++++++++
£5 on the door
+++++++++++++++++++++
kicks off at 14:00
if you're bad then we close at midnight
if you're not too bad we carry on until 02:00
+++++++++++++++++++++