Limehouse Lizzy | The Tivoli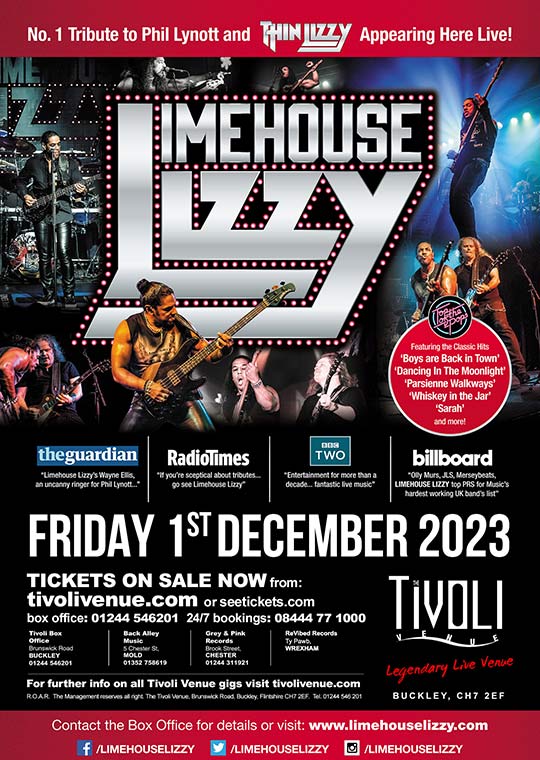 Limehouse Lizzy continue to keep the spirit of Celtic rock icon Philip Lynott and his band Thin Lizzy alive, well and dominating stages worldwide. The band have also added a tribute into their show to ex-Thin Lizzy guitarist (and world renowned solo artist) Gary Moore.
From their Official PRS award, performing for Virgin Atlantic in Barbados, T.V. appearances (BBC 2's 'Arena' amongst others), and to actually being recruited to record and tour by members of the original Thin Lizzy, Limehouse Lizzy enter their 21st year with their most explosive show and critically-acclaimed line-up yet.